February 10, 2023
The New England Nonprofit Consultant Directory Has Been Updated!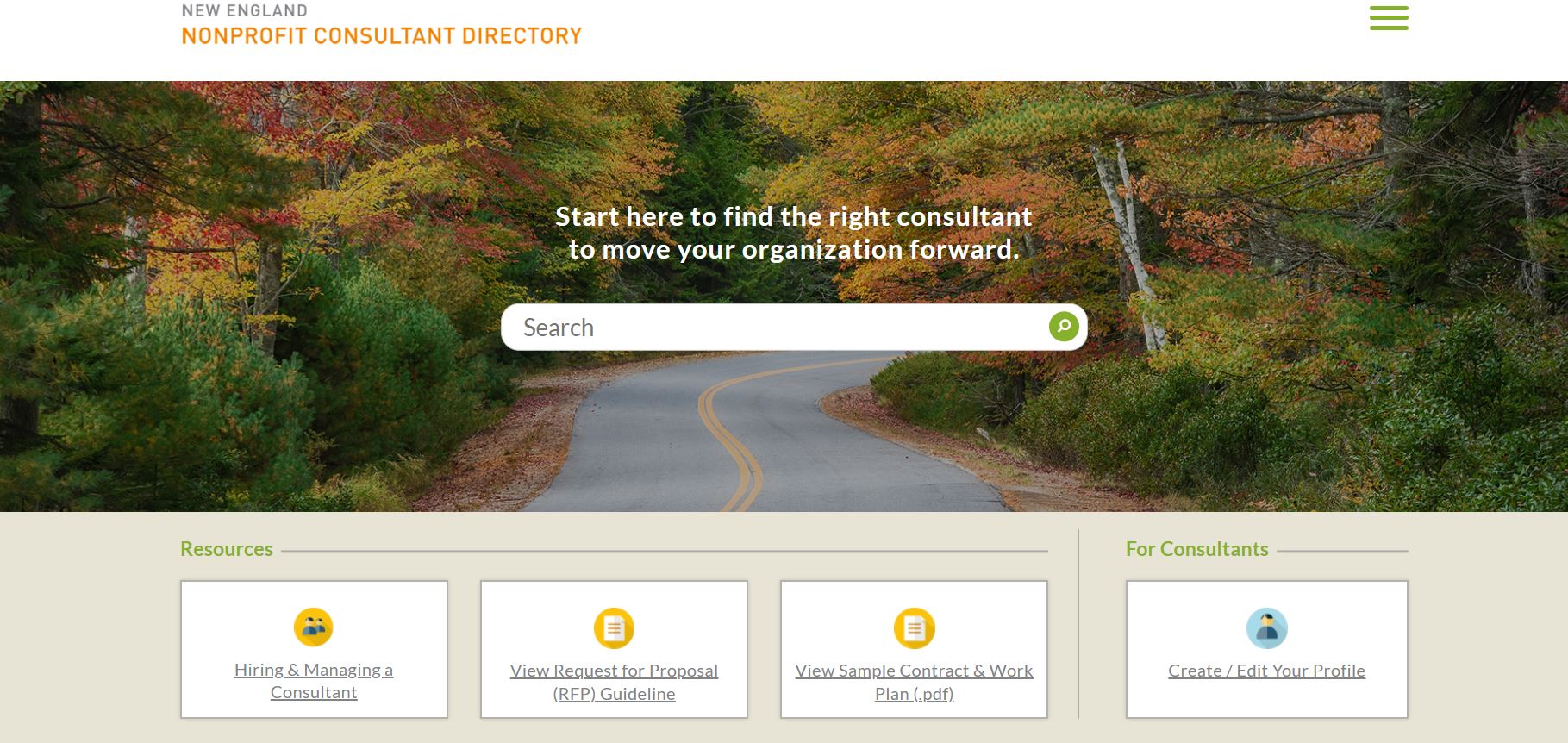 The New England Nonprofit Consultant Directory is a resource to help nonprofits and funders find consultants, and to help consultants promote their services to nonprofits. The Directory includes over 400 consultants that provide organizational development services to nonprofits in a wide range of areas.
The Resources section of the Directory includes tools such as an RFP guideline, sample consultant contract, interview questions to ask consultants, and more.
If you know of high quality consultants who are not currently listed in the Directory, please encourage them to enter their information, as we strive to expand and diversify the pool of consultants available to work with nonprofits in our community and beyond.